---
Credit Card Processing
---
We are headed toward a cashless society and customers expect not only that credit cards are accepted, but that their favorite card is accepted. Whether you're a major department store, a new wine bar or the favorite neighborhood mechanic, we don't want you in a position to disappoint when you should be profiting and we have just the plan for you.
---
Hybrid Business Solutions offers your company a progressive and value-laden merchant processing structure that supports increased sales and customer loyalty. For transaction processing needs, our team of experts will analyze your current transactions and provide you with the most cost effective, tailored solutions, resulting in increased profits for you and a convenient, accurate, nearly unnoticeable process for your clients. For your peace of mind, Hybrid Business Solutions guarantees that whether the customer pays up-front or after the service is finished, the transaction is instant, accurate and complete.
---
Our commitment to you is to cut your costs, increase your profitability and help you succeed by providing the best resources:
Fast application and set-up
Acceptance of all major credit cards: Visa, MasterCard, American Express, Discover
Debit, ATM, JCB, and Diners Card
Apple Pay, Google Wallet, Paypal
Phone orders & mobile credit card processing
Access to transaction history reporting at your convenience
24/7 Customer service
Free Training and set up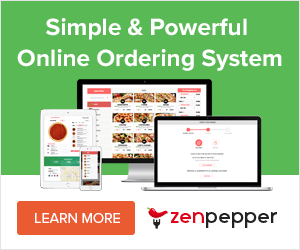 For more information about Credit Card Processing, please enter your information below. One of our team members will contact you shortly
Payment Channels Supported
Web
Interactive Voice Response (iVR)
Over-the-counter
Mobile
Subscriber payments
---
Hybrid Business Solutions, here to meet your needs and the needs of your customer.
---
Our Products

---

Terminal FD 130

Features
EMV Certified
NFC Ready
** WIFI
**Compatible with FD35 pinpad
Learn More

Pin Pad FD 35

Pin debit
EMV Certified
NFC Ready
Supports gift cards
*Pinpad must be plugged into supporting terminal
*Integrates with FD100Ti, FD200Ti, FD300Ti
Learn More

---

---

---

Terminal
Verifone Vx520

Features
Dual Com, Dial back up
EMV Certified
NFC Ready
*Wireless Power
**Compatible with 1000SE pinpad
Buy Now

Terminal
Pax S80

Features
Dual Com, Dial back up
EMV Certified with Tip Adjust
NFC Ready (Google Wallet, Apple Pay)
Buy Now

---

---

---

iCMP Mobile Solution

Features
EMV Ready
Compatible with Leading Mobile Operating Systems
Bluetooth Connectivity
Universal Payment Platform
End-to-end Solution
Learn More

Magtek

Features
For use with the GGe4 Virtual Terminal
MAG, Mini USB, Cream, Card Reader
Buy Now

---

---

---

Anywhere CommerceRambler III


Features
Affordable magnetic – stripe reader.
Attach to a smartphone to enable credit card-swiping and instant authorization.
Used for Apriva and FD Mobile Apps
Buy Now

Bartizan Imprinter D990

Features
Imprinter for use when voice authorization is required
Mini Size is great for delivery drivers!
Buy Now

---

---

---

---

---

Secure Credit Card processing
Hybrid Business Solutions history is steeped in technology and we clearly recognize the critical importance of data security. Hybrid Business Solutions goes above and beyond to protect both your business and customers from ever-present threats. Small businesses in America are at the highest risk world-wide, for data breaches, primarily from China, at the astonishing rate of 5,840 attacks every 45 minutes. The simplest breach can throw a classic small business into bankruptcy nearly over-night. With Hybrid Business Solutions, you can be confident that we will stay ahead of security requirements with all known preventative measures. Maintaining full compliance with all industry security data security and application standards including PCI DSS and PA DSS. We also utilize EMV, NFC and support Apple Pay, Google Wallet and Pay Pal, adding additional layers of security for you and your customers. Not sure if your current processor is fully compliant so you're protected, call us now and we'll help you find out.