Our Company
---
Hybrid Business Solutions is one of the fastest-growing business solutions companies in the industry because of our specialization in the synergy of technology and strategic business insight. Our team of seasoned business strategists is dedicated to enhancing both the merchant and consumer experience. With profit-driven services and superior products, Hybrid Business Solutions is helping business owners achieve their current goals and confidently set bigger ones.
---
We believe that merchants are trying valiantly to serve their tech-savvy, mobile-driven and terribly distracted customer base as effectively as possible. We, at Hybrid Business Solutions are constantly devising ways to support that effort. With cost-effective merchant processing, strategic marketing review and implementation, and software development to support your marketing needs, such as iPhone apps, websites and online ordering, we've got you covered!
---
We are headed toward a cashless society and customers, who are looking for the right deal at the right time, are expecting your business to accept the payment they want to offer. The last thing you need to have happen is disappointing a customer because you don't take her favorite credit card or use Apple Pay, when it has become so difficult to get her in the door in the first place. Our team of business strategists have an extraordinary depth of understanding about customers and their payment habits and inclinations and we don't want you in a position to disappoint when you should be profiting.
---
Joining Hybrid Business Solutions gives your company the competitive edge by having the opportunity to incorporate our depth of knowledge about customer behavior and offering your customers the payment options and solutions they are looking for. Doing so increases both their loyalty and your profitability by:
---
Increasing customer willingness to buy impulsively.
Increasing customer willingness to buy more expensive products.
Increasing repeat visits.
---
However the business side of this opportunity is even better. At Hybrid Business Solutions, we've created a completely different approach to the merchant services payment structure. Its extremely simple, easy to understand and even easier to track, giving business owners and managers the confidence that they are getting the most for their hard earned money.
---
Our commitment to you is
---
a significant reduction in processing costs,
an increased efficiency in processing
a reduction in time spent trying to understand reports because they are so simple
an increase in traffic from marketing integration
an increase in sales from online ordering integration
a resulting increase in revenue
---
Hybrid Business Solutions, a reliable, accessible and loyal partner working toward your success.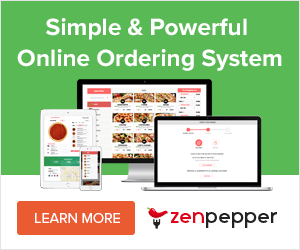 For more information about Our Company, please enter your information below. One of our team members will contact you shortly
---