Healthcare Payment Processing
---
Healthcare is changing, payment processing is changing and we want you to be well equipped for further changes and your patients to have the fewest barriers possible to make their payments. We believe the value of your business is not in your ability to chase collections, but in spending your time and energy providing your critical services, yet an extraordinary amount of time and energy is spent there. Hybrid Healthcare Solutions has created the ability for you to get paid, in the most timely manner possible, while your patients gain simple, more convenient and reliable ways to pay. With payment opportunities at the time of service, upon receipt of invoice, on a mobile device or on the web, we help you help your patients.
---
Hybrid Business Solutions has grown from offering only merchant processing into a full-service business solutions provider because of customer demand. We've learned, with our customers, exactly what was needed from the ground up. We have since grown to offer many additional necessary components including business funding for those great ideas that need capital right away, point-of-sale systems to make running a business efficient, more accurate and take the guesswork out of the strategic management of that business. To support expanding healthcare needs we offer online ordering integration as well as the required payment gateway to make that possible. All these products combine to make Hybrid Business Solutions the most cost-effective choice in managing your medical office transaction needs.
---
In addition, the benefits to joining Hybrid Healthcare Solutions include
---
Fewer patient write-offs
Lower collection fees
Reduced security risks
Improved patient loyalty
Future-proofing your processing needs with privacy, compliance and security
---
All areas of the exploding healthcare industry will benefit from Hybrid Healthcare Solutions including Pharmacy, Vision Care, private practice, Obstetrics And Gynecology, Group Practice, Pathology, Back Pain Care, Acupuncture, Emergency Medicine, Physical Therapy, Functional Medicine, Dental, Holistic Healers, Healthcare associations, Medical Spas, and the list goes on… even including Veterinary Medicine. The industry and it's patients will also benefit from the highest degree of security technology.
---
Ultimately, our commitment to you is to cut your costs, increase your profitability and help you succeed by providing the best resources.
---
Payment Types Supported
---
All major credit cards (Visa, MasterCard, American Express, Discover)
Debit cards (PIN and PINless)
eChecks/ACH (for business and individual payments)
Apple Pay, Google Wallet, PayPal
Recurring payments
---
Payment Channels Supported
---
Web
Interactive Voice Response (iVR)
Over-the-counter
Mobile
Subscriber payments
---
Of course, Hybrid Payment Solutions also offers
---
Access to full life cycle payment transaction history reporting at your convenience
24/7 Customer service
Free Training and set up
---
Hybrid Business Solutions, here to meet your needs and the needs of your patients.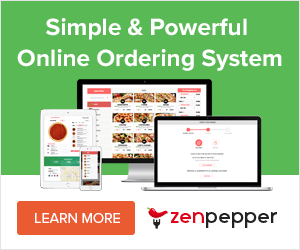 For more information about Healthcare Payment Processing, please enter your information below. One of our team members will contact you shortly
Allergy/Immunology
Anesthesiology
Cardiology
Dental
Dermatology
Emergency medicine
Orthodontics
General practitioners
Internal Medicine
Medical Spa
Naturopathic Medicine
Obstetrics and Gynecology
Palliative Care
Pathology
Pharmacy
Physical Therapy
Plastic Surgery
Radiology
Sports Medicine
Veterinary Medicine
Vision Care
Walk-in Clinics
---
---
Secure Healthcare Credit Card Processing
---
Hybrid Business Solutions history is steeped in technology and we clearly recognize the critical importance of data security. Hybrid Business Solutions goes above and beyond to protect both your business and customers from ever-present threats. Small businesses in America are at the highest risk world-wide, for data breaches, primarily from China, at the astonishing rate of 5,840 attacks every 45 minutes. The simplest breach can throw a classic small business into bankruptcy nearly over-night. With Hybrid Business Solutions, you can be confident that we will stay ahead of security requirements with all known preventative measures. Maintaining full compliance with all industry security data security and application standards including PCI DSS and PA DSS. We also utilize EMV, NFC and support Apple Pay, Google Wallet and Pay Pal, adding additional layers of security for you and your customers. Not sure if your current processor is fully compliant so you're protected, call us now and we'll help you find out.