Payment Gateway
---
Hybrid Business Solutions offers Hybrid Gateway, a private, independent, secure payment gateway for all online transaction needs. Merchants with online sales capabilities require both a payment gateway as well as a merchant processing account, they are most often from separate companies as most providers are not capable of both. Hybrid Business Solutions understands the needs of merchants and created the necessary products to meet those needs. Hybrid Gateway, combined with Hybrid Merchant Services offers an extraordinary savings opportunity and unprecedented consistency and reliability. Not familiar with a payment gateway? Here's how it works…
---
Step-by-step example of how it works:
A buyer purchases an item on yourstore.com and enters a credit card number in yourstore.com checkout.
Details about the purchase are sent by yourstore.com checkout to the payment gateway for processing.
The payment gateway forwards transaction information to seller's bank.
The seller's bank forwards transaction information to the bank that issued the buyer's credit card to authorize the transaction.
The bank that issued the buyer's credit card either approves or denies the transaction and sends that information back to the seller's bank.
If the transaction is approved, the bank will deposit funds on a merchant's account at a scheduled time.
The payment gateway sends transaction details and response back to yourstore.com.
yourstore.com lets the buyer know if the transaction was approved or denied.
If you've been considering growing into an online retailer or a restaurant wanting to accept online orders with payment, now is the time… And Hybrid Business Solutions, with our team's incredible depth of knowledge about online and brick and mortar retail and restaurant businesses, you are in the best of hands. Your success is our success. Call us today to explore your options.

---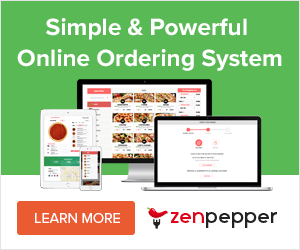 For more information about Payment Gateway, please enter your information below. One of our team members will contact you shortly
---