Restaurant Payment Processing
---
The food service industry is a high-pressure, fast-paced environment that demands efficiency and accountability at checkout. Offering the full-line of available merchant processing options to customers of every type of restaurant, means your staff won't be slowed down or risk losing the loyalty of a customer due to disappointment. From fine dining establishments to coffee shops and deli's, diners rely on their ability to use credit cards wherever they find themselves and rarely are they prepared to pay cash for an impromptu large family dinner out. Increase your restaurants appeal by giving customers unrestricted access to your nightclub, bar or lounge through effective and attractive merchant service options, including Apple Pay.
---
Hybrid Business Solutions has grown from offering only merchant processing into a full-service business solutions provider because of customer demand. We've learned, with our customers, exactly what was needed from the ground up. We have since grown to offer many additional necessary components including business funding for those great ideas that need capital right away, point-of-sale systems to make running a business efficient, more accurate and take the guesswork out of the strategic management of that business. To support expanding businesses we offer online ordering integration as well as the required payment gateway to make that possible. All these products combine to make Hybrid Business Solutions the most cost-effective choice in managing your business transaction needs.
---
We believe restaurant owners, from tea shops to country clubs to food trucks, want the loyalty of their customers and that is earned through providing what the customer needs. Hybrid Business Solutions offers your establishment, be it quick service or a corner bakery, many features, giving you the opportunity to offer the highest quality of service, including:
---
Integrated POS credit card processing
Tableside credit card processing, increasing staff efficiency exponentially
Online credit card processing, for to-go, delivery and future orders
Mobile credit card processing for catering and food trucks
Fast application and set-up
Acceptance of all major credit cards: Visa, MasterCard, American Express, Discover
Debit, ATM, JCB, and Diners Card
Apple Pay, Google Wallet, Paypal
Access to transaction history reporting at your convenience
24/7 Customer service
Free Training and set up
---
Payment Channels Supported
---
Web
Interactive Voice Response (iVR)
Over-the-counter
Mobile
Subscriber payments
---
Hybrid Business Solutions, here to meet your needs and the needs of your customer.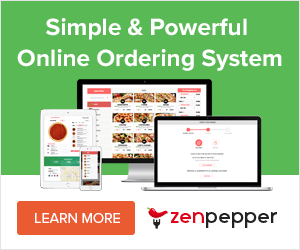 For more information about Restaurant Payment Processing, please enter your information below. One of our team members will contact you shortly
---
Quick Service
Fine Dining
Bar & Nightclub
Coffee & Tea Shop
Deli & Bakery
Yogurt & Ice Cream
Online ordering
---
---
Security
---
Hybrid Business Solutions history is steeped in technology and we clearly recognize the critical importance of data security. Hybrid Business Solutions goes above and beyond to protect both your business and customers from ever-present threats. Small businesses in America are at the highest risk world-wide, for data breaches, primarily from China, at the astonishing rate of 5,840 attacks every 45 minutes. The simplest breach can throw a classic small business into bankruptcy nearly over-night. With Hybrid Business Solutions, you can be confident that we will stay ahead of security requirements with all known preventative measures. Maintaining full compliance with all industry security data security and application standards including PCI DSS and PA DSS. We also utilize EMV, NFC and support Apple Pay, Google Wallet and Pay Pal, adding additional layers of security for you and your customers. Not sure if your current processor is fully compliant so you're protected, call us now and we'll help you find out.