---
How to Revalidate PCI Compliance Using ControlScan
---
Below are the steps you will need to take in order to revalidate PCI compliance using ControlScan.
---
Once Hybrid Payments received the documentation of your re-compliance, we will notify all card issuers on your behalf.

---
If you have questions when navigating ControlScan, the SAQ, or scheduling your scan, please call ControlScan at 800-825-3301.
---
Step by Step Guide:
1. Complete a new SAQ after your containment date (the date that malware was removed from your credit card network and anti-malware was installed).
---
Log into ControlScan by visiting www.hybridpayments.com/pci
Begin your SAQ by selecting "Click here to start your Questionnaire." Make sure to complete all sections to complete the SAQ (Introduction, Company Info, Qualification, Questionnaire, and Confirmation).

  Back to top
2. Once your SAQ is complete, set up a Scan by selecting "Click here to get started."
---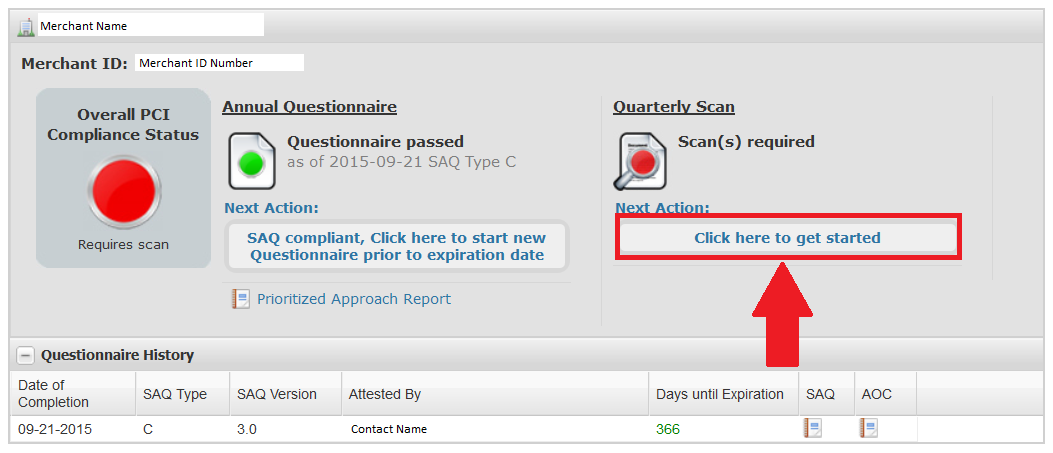 Back to top
3. Attest to your passing scan by selecting "Click here to attest." Please note: If your scan results are "Failed," you must remediate the failed reasons, and repeat this step before moving forward.
---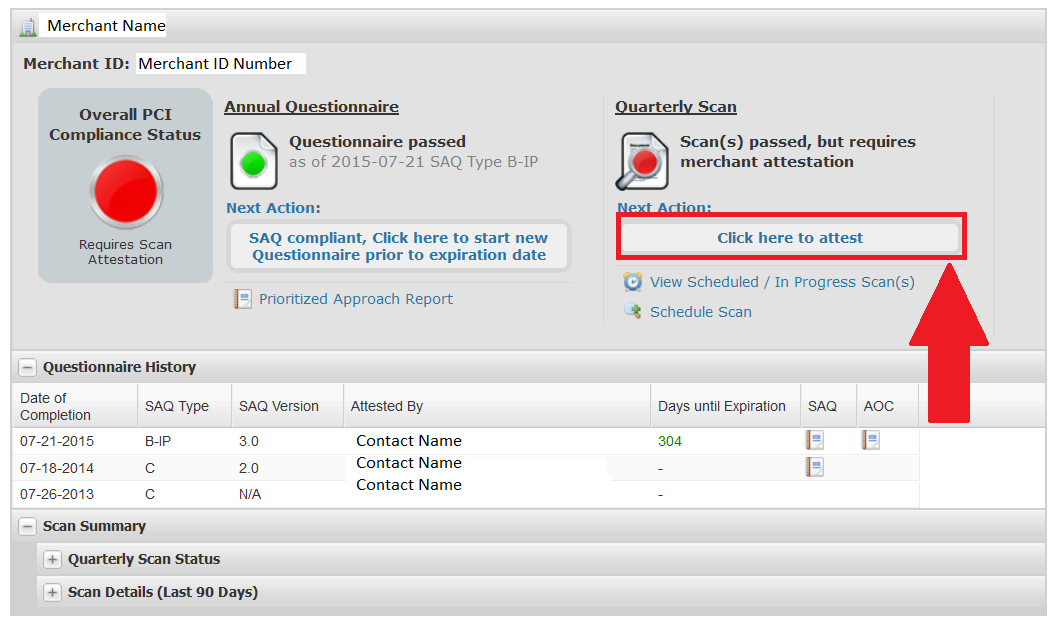 ---
  Back to top
---
4. Download the SAQ, AOC, and Passing Scan report by clicking the report documents highlighted below.
---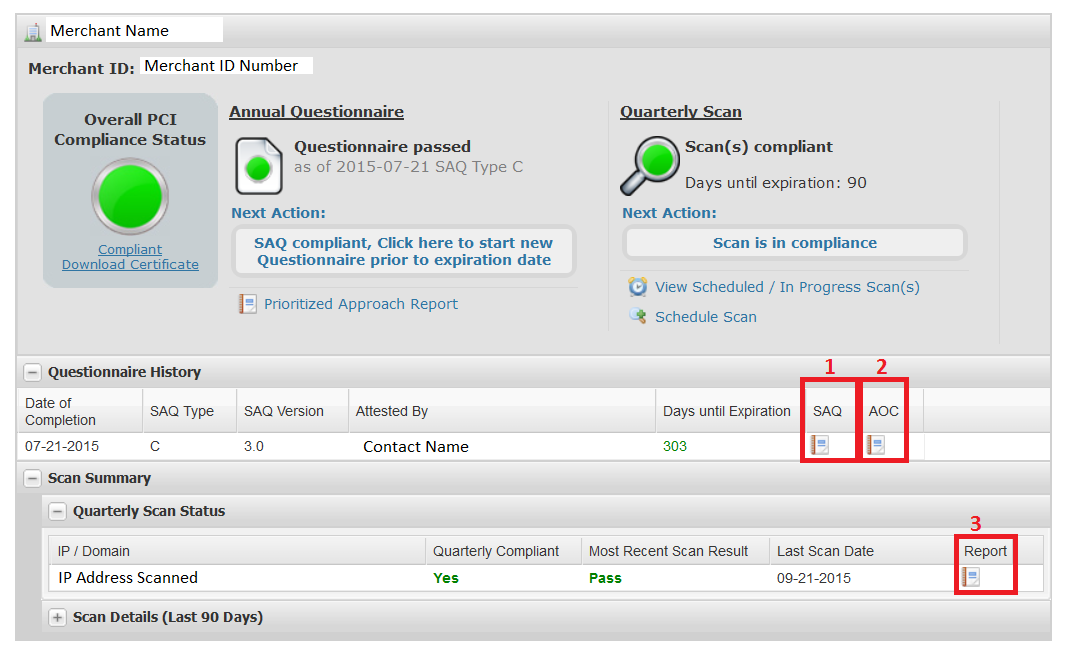 ---
  Back to top
5. Print, sign, and scan the AOC report. On page 7, section 3b. Sign the "Signature of Merchant Executive Officer."
---

---
  Back to top
6. Email all three documents to

[email protected]

OR fax to 888-846-4953
SAQ
Signed AOC Report
Passing Scan Report
---