Online Ordering
---
We understand that giving customers a more efficient way to place an order increases your businesses marketability and profitability. In the restaurant business alone, only 26% offer
online ordering
, yet those who do, have an average of 15% higher ticket averages than before they had online ordering.
*
Ordering volume increased 50% since customers already loved the food, but didn't always have the time. Marketing and loyalty promotions are very well suited to online ordering and to the surprise of most merchants, the order accuracy actually increased.
---
For retailers that add online ordering, sales increase dramatically because the ability to purchase is no longer restricted to business hours or travel distance. For some, it increased so dramatically, that they were no longer able to justify their brick and mortar edition. If you are interested in growing, adding online ordering will get you on your way. Hybrid Business Solutions will create a
seamless online ordering solution
that connects directly to your POS. What are you waiting for?
---
Go to Zenpepper.com
---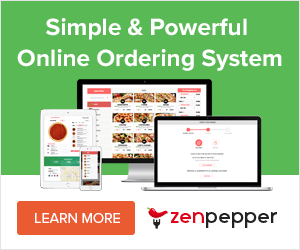 For more information about Online Ordering, please enter your information below. One of our team members will contact you shortly
---
* Source: http://www.emarketer.com/Article/Another-Reason-Love-Digital-Online-Food-Ordering/1011200/sites/default/files/Gift_Cards_They_are_Good_For_Business.pdf